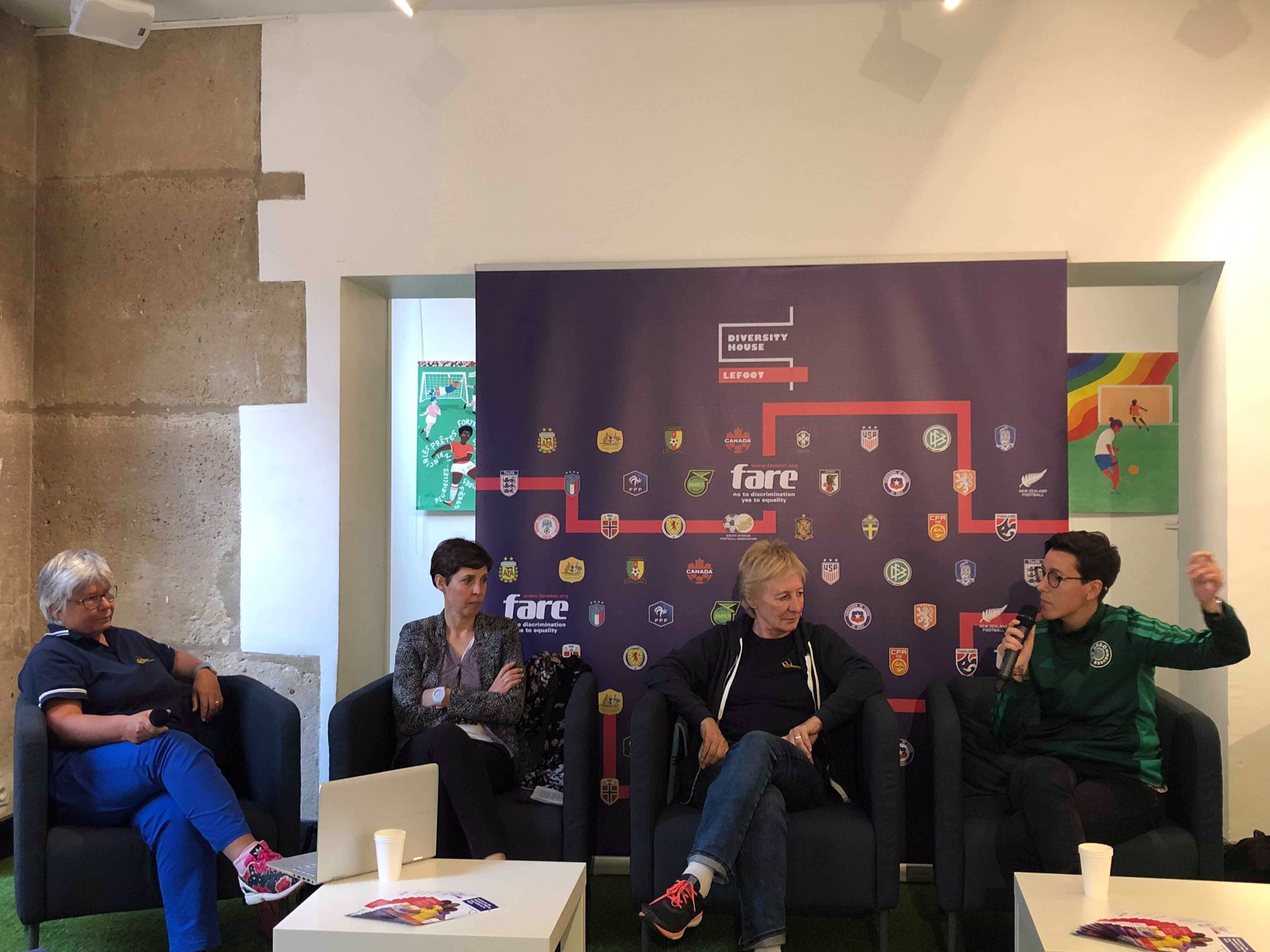 EGLSF hosted two events at the Diversity House in Paris – set up by the Fare network in Paris for the FIFA Women's World Cup.
The first of these events was a panel discussion that explored how LGBT sports clubs and organisations provide a ground for empowering women through sport, and the subjects of homophobia and sexism in sport.
Panelists Pascale Reinteau, co-president of the newly established foundation FIER and co-president of Paris 2018 Gay Games, co-president of Les Degommeuses football club Marine Rome, and Annette Wachter, co-president of EGLSF presented their organisations and the roles, activities, and participation of women in these organisations. Each panelist highlighted the actions they take to ensure participation and visibility of women, the challenges they face, and their recent achievements, then discussed their ambitions and strategies for the future of the organisations.
The second event hosted by EGLSF was dedicated to #metoo sport and centered around filmed personal narratives developed in the framework of the Erasmus sport + project VOICE - Voices for truth and dignity - Combatting sexual violence in European sport through the voices of those affected. EGLSF presented two of the films from this project, using issues raised by the films as a springboard to a discussion on how conditions and actions in our sports organisations enabled the situations that were related by the survivors, and more importantly, how we can work to change this situation to combat sexual violence and strengthen integrity in sport to protect and support our athletes.
We thank the Fare network for offering their Diversity House platform to host these discussions, and our panelists for taking the time to come and share their experiences and views.