Wednesday, February 24, 202 saw the launch of the Inclusion In Sport (iSPORT) project, which is a two-year project, co-funded by the Erasmus+ Programme of the European Union.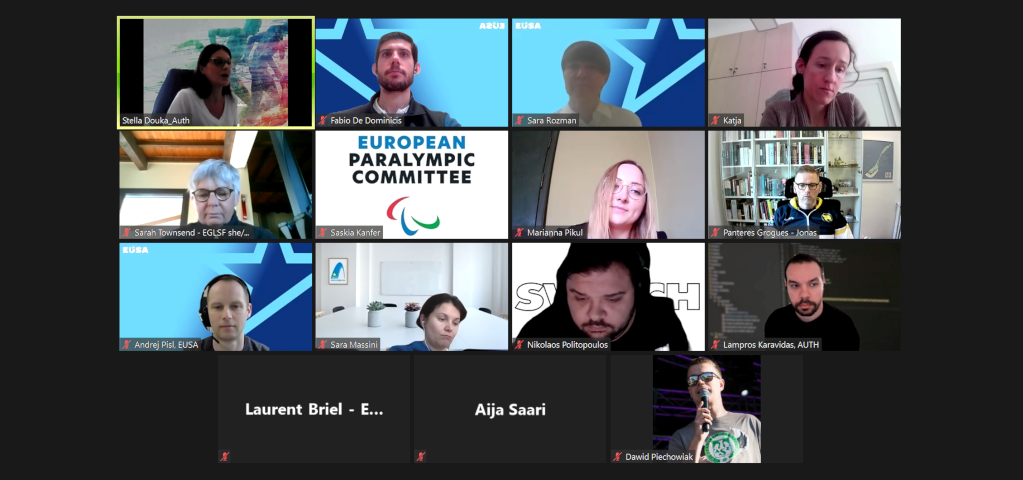 iSport Objectives
The iSport Project will promote diversity and social inclusion in sport by bringing together partners from many sectors who traditionally face barriers to sport participation - women, LGBTQI+ community and people with disabilities. The project will promote equal opportunities and awareness of the importance of health-enhancing physical activity through increased participation in, and equal access to, sport for all these sectors.
Project outputs will include an online MOOC and an interactive learning tool to help consolidate the project information and offer an insight in to 'other' sport experiences, as well as recommendations so that these learning experiences can be used as guidelines to help future sport event organisers offer inclusive events.
iSPORT project partners
The project consortium consists of eight partners from eight countries, led by the EUSA Institute (SLO). Project partners include: Panteres Grogues Sports Club (ESP), Aristotle University of Thessaloniki (GRE), Finnish Paralympic Committee (FIN), University Sports Association of Poland (POL), European Paralympic Committee (AUT), European Non-Governmental Sports Organisation (SWE) and EGLSF (NED).
Project partners plan to next meet in April to advance with the project.
You can follow the project progress on: https://www.eglsf.info/