The EuroGames Bern 2023 was the opportunity for us to host on July 27th the 1st hybrid partnership meeting of the project +PLUSS "LGBTQI+ Policy and Leadership in Sport and Society",
It was the project's first opportunity to meet face-to-face, with most partner representatives attending in person, while others connected online.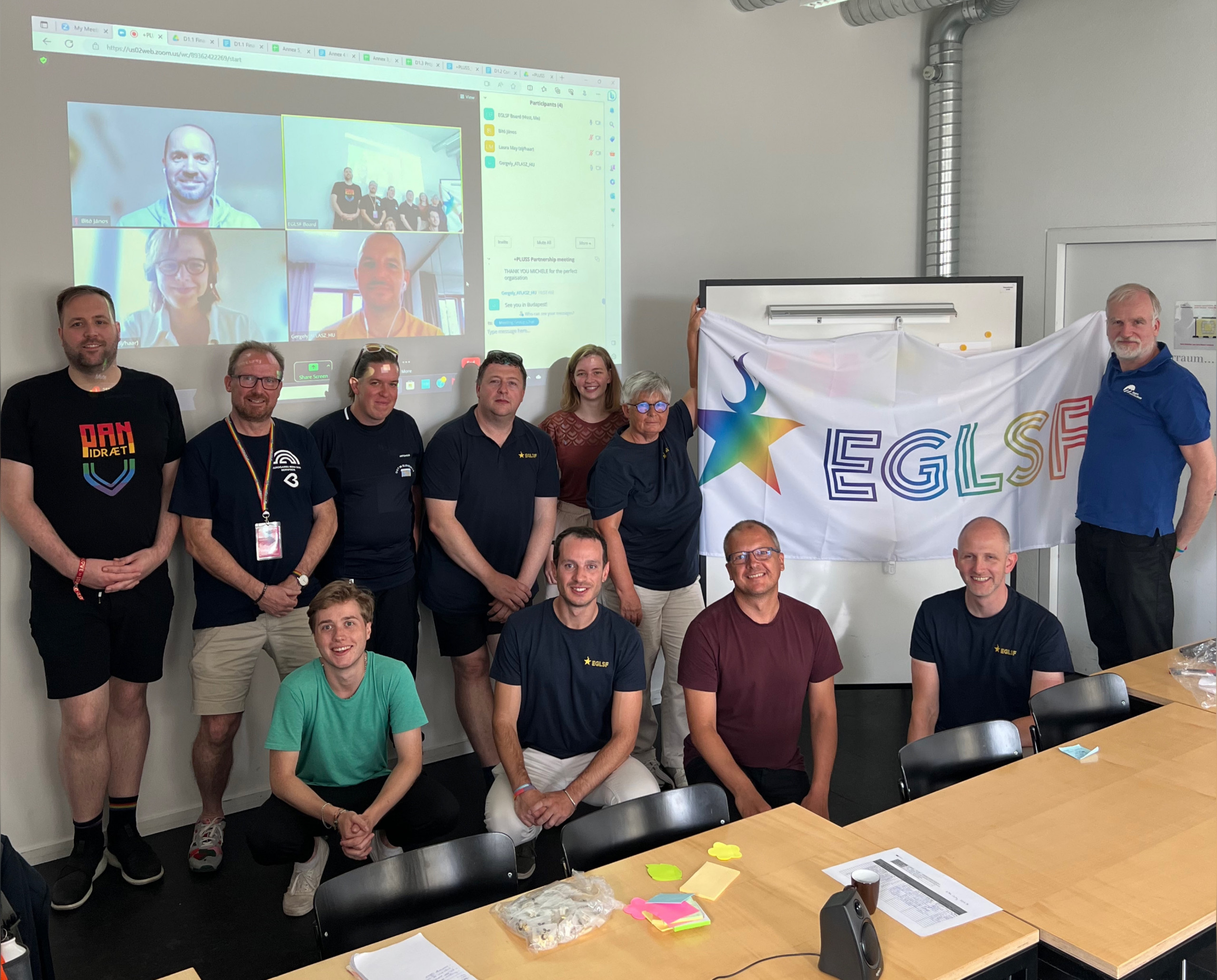 With this meeting, the preparation phase of the project was completed, as the first formal outputs of the project were discussed and approved, such as the communication plan, the visual elements and the reporting system, among others.
Planning for upcoming activities and trainings in Budapest, 27-29 October were discussed, aimed at increasing the knowledge and skills of LGBTQI+ grassroots sport partners in membership and advocacy.