When:
September 23, 2022 – September 25, 2022
all-day
2022-09-23T00:00:00+02:00
2022-09-26T00:00:00+02:00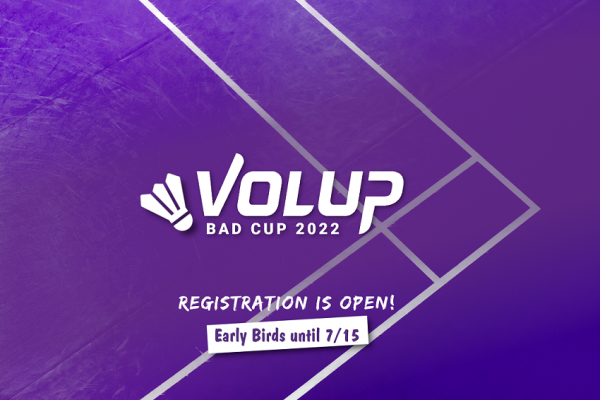 "We are happy to announce that Volup BadCup - international LGBTQ badminton tournament- is back! Join us at this amazing sport event that will take place in Warsaw, Poland from September 23 to September 25.
The tournament is coming back after an 8-years break so we had to come up with something special. Therefore, despite being able to play in an all-day competition scheduled for Saturday, September 24, participants can join many side events that will fill their whole trip planner.
Supporters can enjoy welcome packs, tickets for all side events and meals during the tournament.
We offer players to participate in single and double/mix competitions in one of three available levels:
B+, B and C.
For those who decide to sign up before July 15, we got an Early Bird discount! The full price list is available on our website - http://volup.pl/en_US/tournaments/volup-badcup-2022/
Feel free to share this message with your clubmates and follow our SM for fresh updates.
See you at Volup BadCup!"