When:
May 26, 2023 – May 28, 2023
all-day
2023-05-26T00:00:00+02:00
2023-05-29T00:00:00+02:00
Contact:
Fédération Sportive LGBT+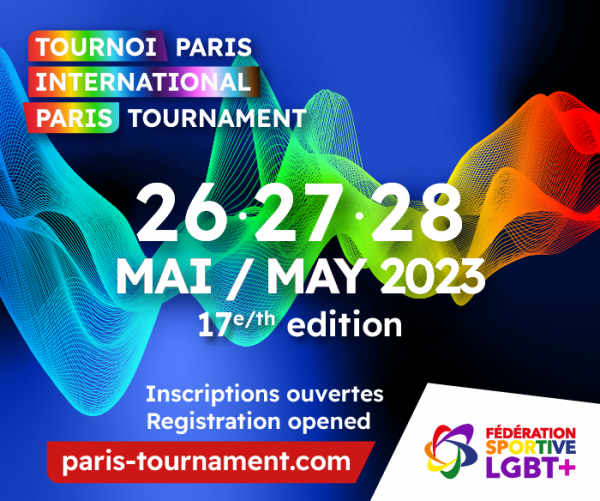 The Paris International Tournament (TIP) is the yearly multi-sport tournament organized since 2004 by the LGBT+ Sports Federation and its associations.
The TIP mission is to encourage the respectful practice of sports without discrimination, to discover sports, to inspire vocations and to fight against LGBTphobias.
In 2023 30 sports are proposed including new sports such as Climbing, Crossfit, E-sport and Ultimate freesbee.
See you in Paris end of May!