When:
June 2, 2017 – June 4, 2017
all-day
2017-06-02T00:00:00+02:00
2017-06-05T00:00:00+02:00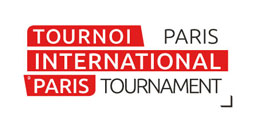 The next International Tournament of Paris will begin the 2nd of June!
The 2017 edition is sponsored by Valérie Fourneyron, former Minister for Sports and young citizens.
The TIP consists of several tournaments, demonstrations and events organized in Paris by a team of volunteers of the Gay and Lesbian Sports Federation (FSGL) and its member associations.
Every year the TIP gathers more than 2,300 athletes from all around the world participating at approximately 25 disciplines with tolerance and conviviality.
For competition and everyday life, this tournament participates in the fight against discrimination of all kind (sexual orientation, gender identity, age, origins, religion, handicap…) and Homophobia in sport.
The TIP also aims to prepare the 2018 Gay Games taking place in Paris from 4 to 12 August 2018.