When:
October 3, 2019 – October 6, 2019
all-day
2019-10-03T00:00:00+02:00
2019-10-07T00:00:00+02:00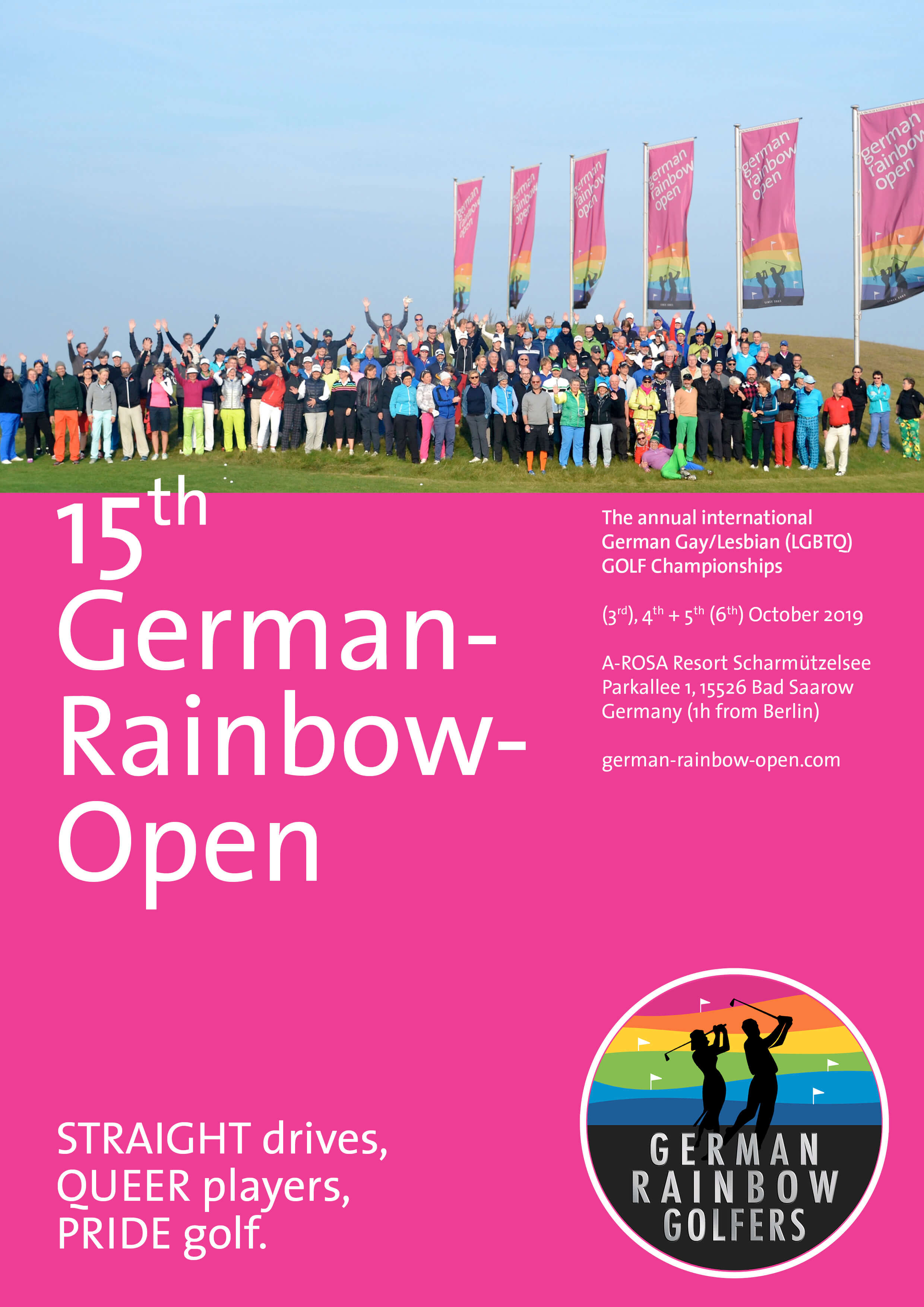 The annual highlight of the Rainbowgolf season of entire EUROPE. It all started here in 2005. 2 x 18-hole tournaments on two of Germany's most beautiful golf courses. We expect up to 150 golfing participants – it will be our 15th birthday, so a large party will be part of the multi days event:
Get together at the golf A-ROSA Scharmützelsee Resort (1 hour drive from BERLIN), 2 days golf (18 holes each), 2 evening events (2 dinners, Award ceremony, 1 dance party), additional 9 holes charity tournament + farewell barbecue on Sunday Oct. 6th...
All golf playing levels welcome. We also offer a introductory course for fellow participants. All information and booking form on our tournament website.