The Annual General Assembly will take place on Saturday 14th and Sunday 15th March 2020, in the elegant Art Nouveau rooms of the Kleiner Kursaal in Bad Cannstatt (Königsplatz 1 70372 Stuttgart) .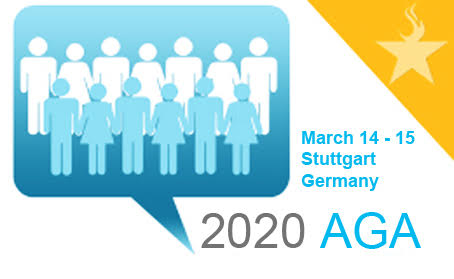 As has become the custom, the Friday preceding the AGA - March 13th - will be dedicated to a conference hosted by Abseitz Stuttgart.
The conference will take place at: Krempels Bistro
Seidenstr. 35
70174 Stuttgart
This year's conference will continue last year's theme of brainstorming to ensure a strong future for EGLSF. Your ideas and visions are needed to create the EGLSF of tomorrow. You are of course all welcome and we hope you will take this chance to take part in the life of YOUR EGLSF organisation, bring your input and ideas.
Here https://www.abseitz.de/aga2020.html , you will find details regarding:
Accomodation
Transport
Social events
You can register for the Annual General Assembly here: https://eveeno.com/193699824
If you cannot come please complete the transfer voting form and have another attending organisation vote for you at the AGA. Contact general.secretary@eglsf.info to receive this form.
Final registration date is 6 March, 2020. After this date no more applications will be accepted.
Members will be receiving the AGA papers shortly.
For Outreach applications, please contact general.secretary@eglsf.info