When:
February 16, 2018 – February 18, 2018
all-day
2018-02-16T00:00:00+01:00
2018-02-19T00:00:00+01:00
Where:
Perugia
Province of Perugia
Italy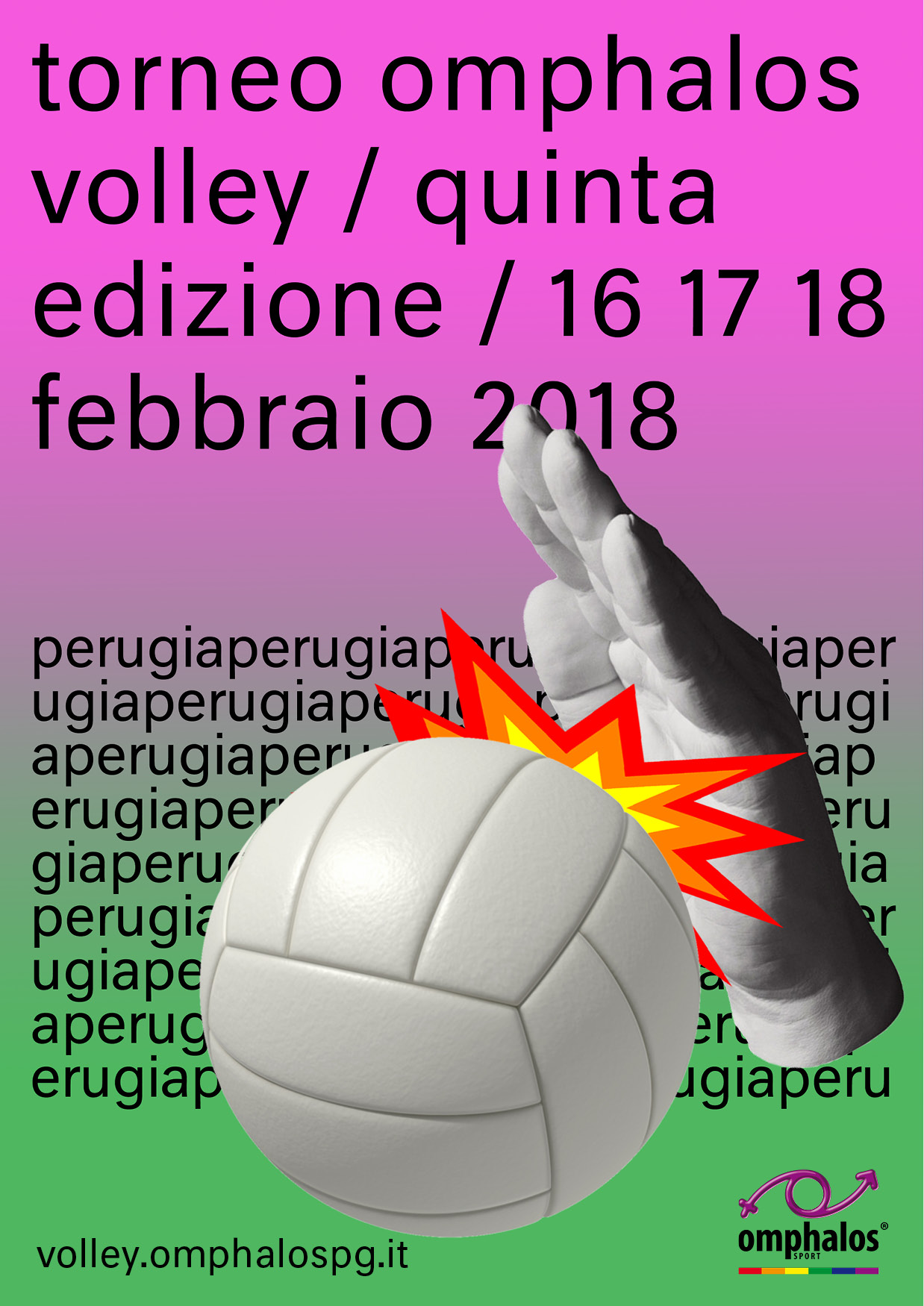 Ogni anno il Gruppo Sport di Omphalos organizza il Torneo Omphalos Volley, un torneo nazionale di pallavolo LGBTI+ che ospita a Perugia decine di squadre provenienti da tutta Italia.
L'evento si svolge in 3 giornate, da venerdì 16 a domenica 18 febbraio, con il torneo di volley che ha luogo nella giornata di sabato ed è organizzato in diversi livelli di gioco, A B e C.
Il programma prevede
venerdì sera, arrivo e aperitivo di benvenuto
sabato mattina/pomeriggio, torneo volley
sabato sera, cena + notte BeQueer
domenica, brunch extra
Altri dettagli in arrivo
—
Omphalos LGBTI organization - Sports Group organizes the now 5 year old Omphalos Volley Tournament, a nationally participated LGBTI+ volleyball tournament in Perugia that hosts tens of teams coming from everywhere in Italy.
The entire event takes place during 3 days, from February 16 to 18, with the whole Volley Tournament is held on Saturday 17, and it is divided into A, B and C levels.
The programme consists of
Friday evening, arrival and welcome cocktail
Saturday morning/afternoon, volleyball tournament
Saturday evening, dinner + BeQueer party night
Sunday, extra brunch
More infos coming soon