When:
June 7, 2019 – June 10, 2019
all-day
2019-06-07T00:00:00+02:00
2019-06-11T00:00:00+02:00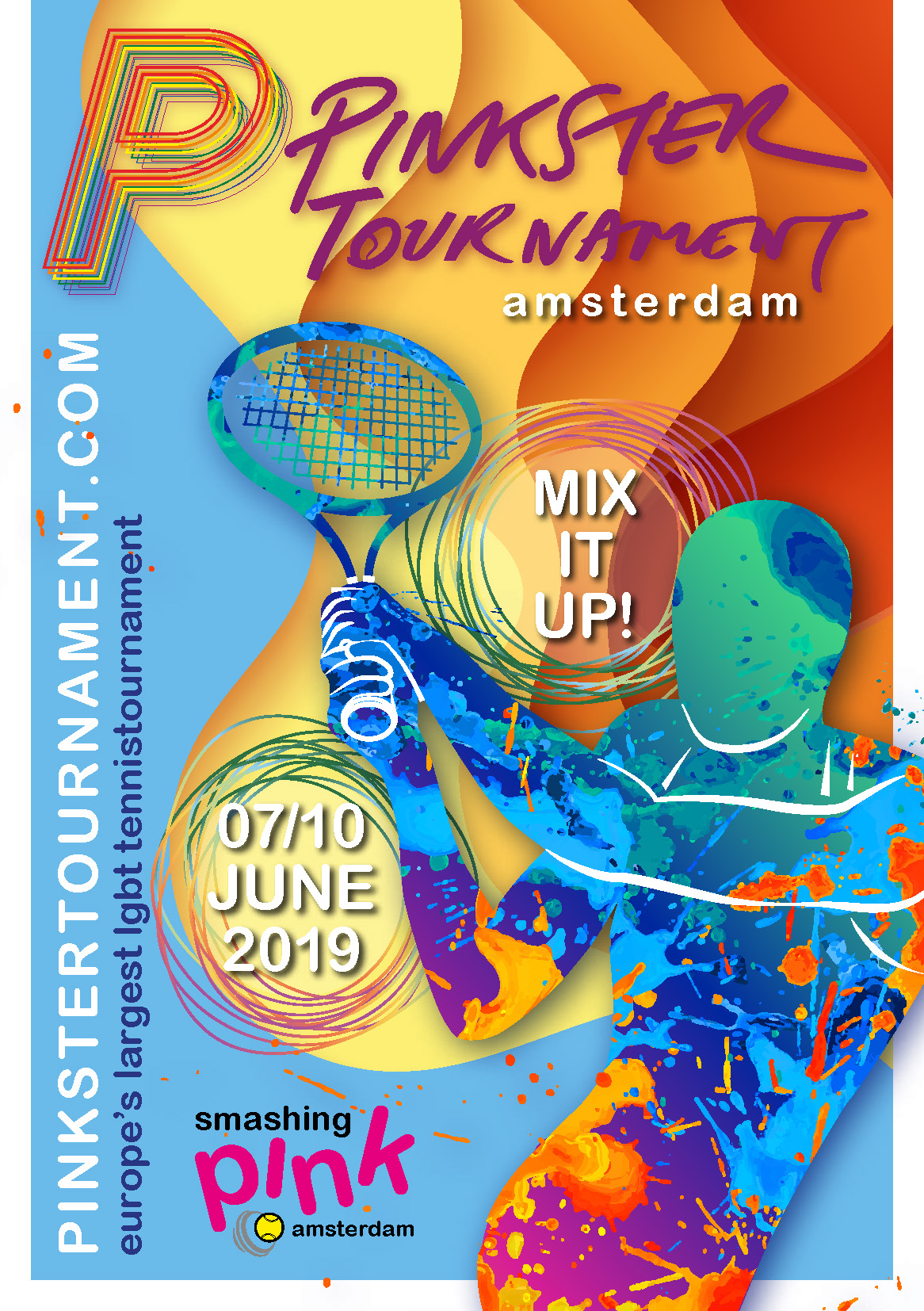 From the 7th until the 10th of June the PinksterTournament will be played at the Smashing Pink courts (Amstelpark).
Mix it up! That's this years theme. We challenge everybody to compete in Europe's largest and nicest GLTA tournament. It doesn't matter who you are, what you are, where you come from or how do you look, but play tennis with each other!
So come to Amsterdam at Pentacost for 4 days filled with tennis matches, a fantastic party, entertainment and meet lot's of new and old friends.
Plenty of information will follow in the coming weeks and months. Check your email, the Pinkstertournament website and follow our social media channels.
Just like last year on Valentine's Day, the 14th of February, registration on the GLTA website will open.