Please add information about your tournaments, trial competitions and open training sessions. The Events Calendar works best if all Sports Clubs publish their planned tournament dates at the earliest possible stage and if all clubs check the calendar before planning a tournament date. Please read our guidelines, before adding your event to our website.
Jun
21
Fri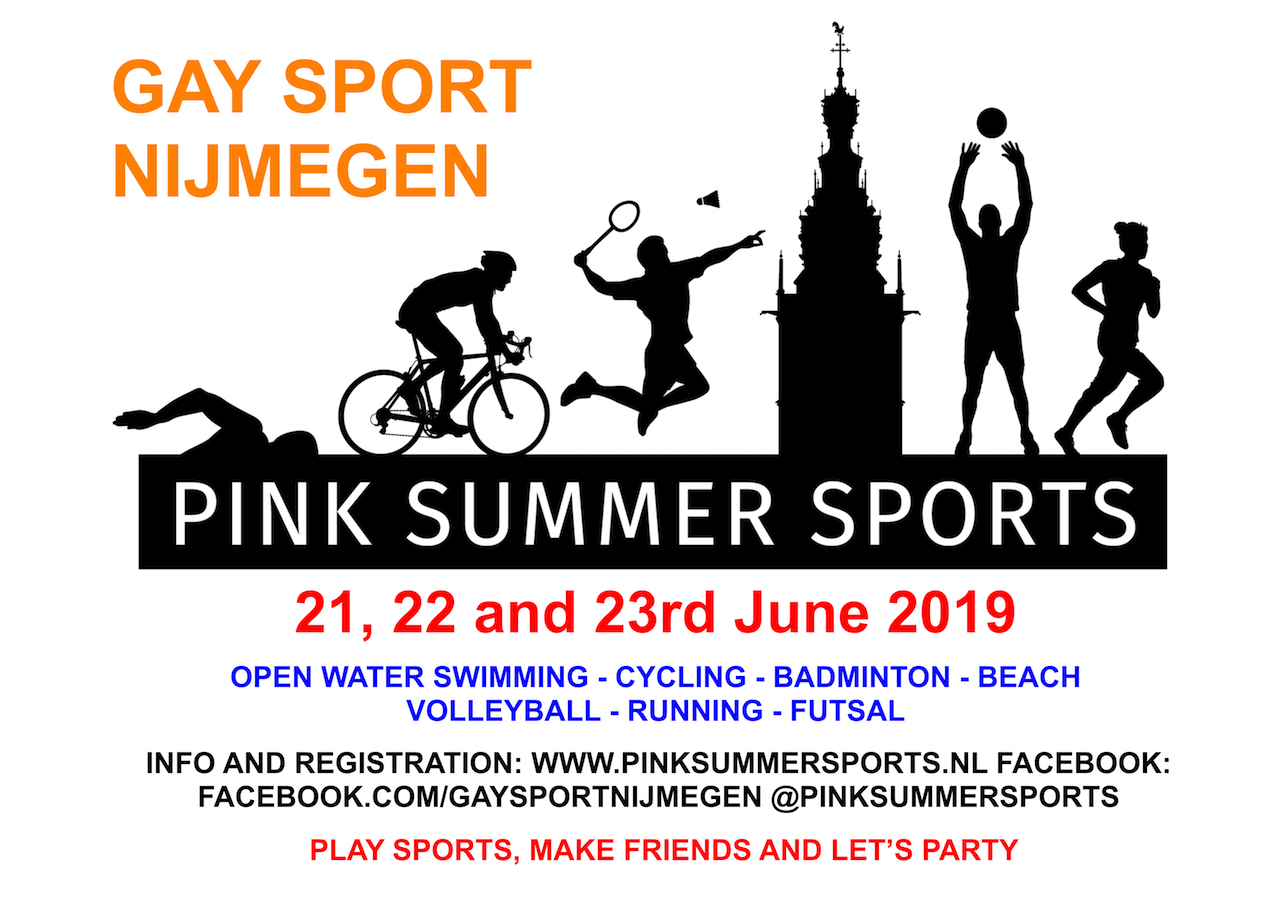 Nijmegen does it again! On June 21, 22, and 23rd 2019 we invite you again to our PINK SUMMER SPORTS 2019 Tournament. Join us in open water swimming, badminton, beach volleyball, cycling, running and football. Play sports, make friends and let's party! Info and registration: www.pinksummersports.nl. And watch the aftermovie off last year edition (2018) on https://gaysportnijmegen.nl/pinksummersport2
Jul
25
Thu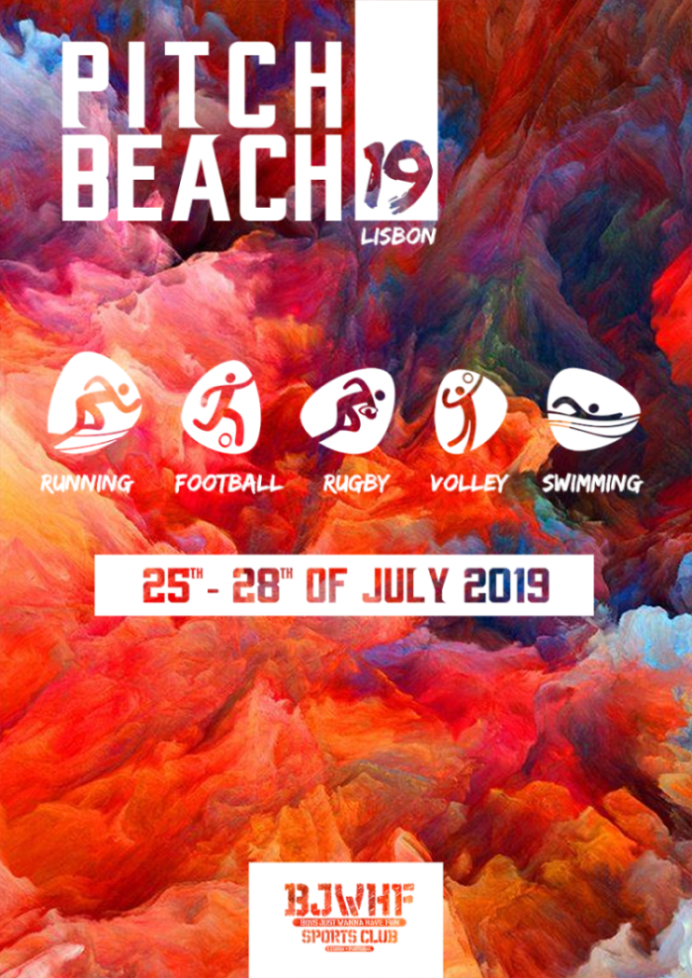 Pitch Beach is an international competition that is held every year in Lisbon since 2010. On the first day we compete on the Pitch, and on the second day we compete on the Beach.
Running competitions along with the well known Rugby, Volleyball, Swimming and Football competitions.
Join us on this friendly competition, have fun in our social events, and discover why Lisbon is everyone's favorite city.