Please add information about your tournaments, trial competitions and open training sessions. The Events Calendar works best if all Sports Clubs publish their planned tournament dates at the earliest possible stage and if all clubs check the calendar before planning a tournament date. Please read our guidelines, before adding your event to our website.
Jun
21
Fri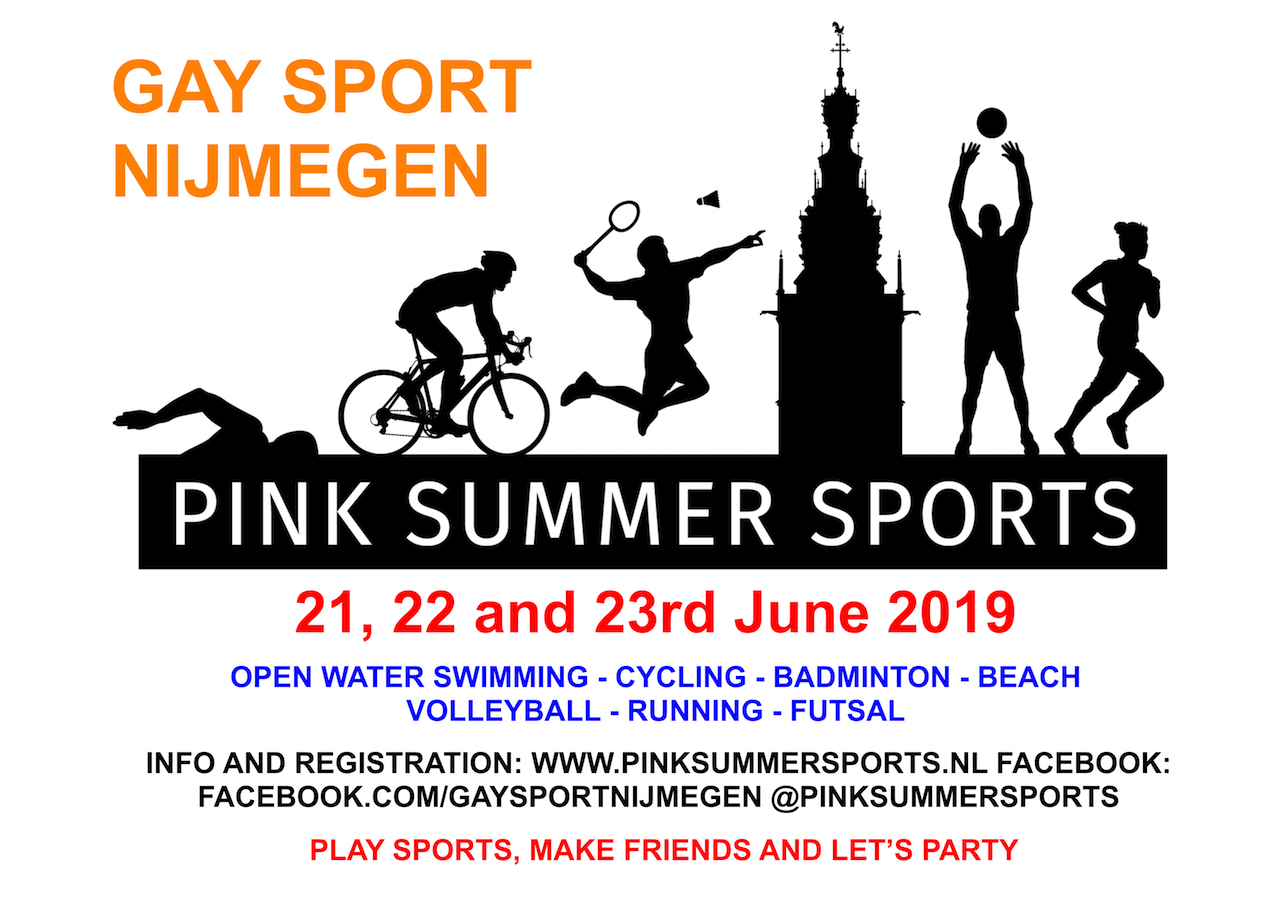 Nijmegen does it again! On June 21, 22, and 23rd 2019 we invite you again to our PINK SUMMER SPORTS 2019 Tournament. Join us in open water swimming, badminton, beach volleyball, cycling, running and football. Play sports, make friends and let's party! Info and registration: www.pinksummersports.nl. And watch the aftermovie off last year edition (2018) on https://gaysportnijmegen.nl/pinksummersport2
Sep
13
Fri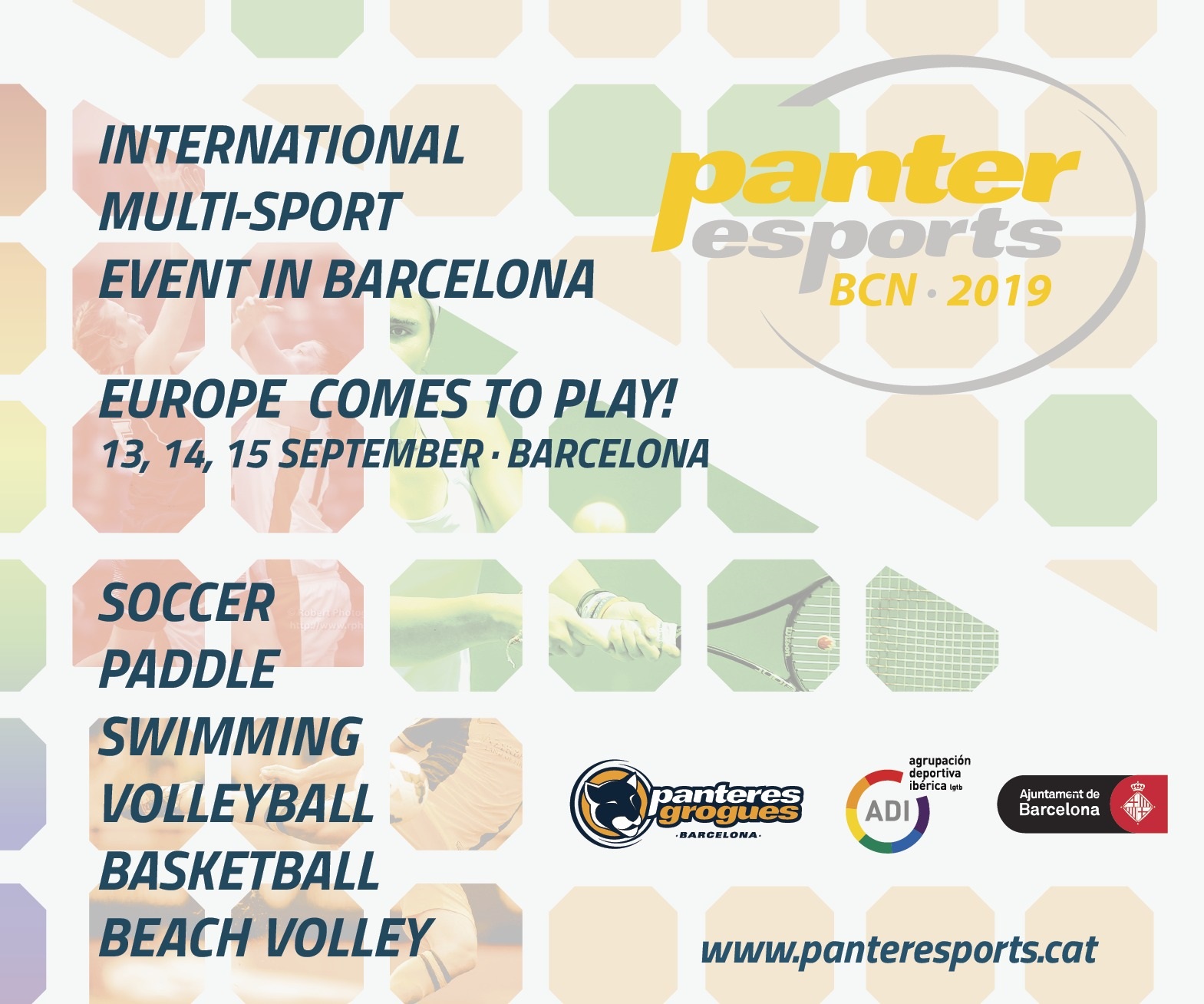 From September 13th to 15th 2019, Panteres Grogues organises Panteresports, an annual multisports event in Barcelona. For 3 days you will be able to enjoy a little bit more of summer practicing sports and enjoying your spare time with more people like you. Soccer, basketball, volleyball, swimming, beach volley and paddle tennis will be the main event sports.