Please add information about your tournaments, trial competitions and open training sessions. The Events Calendar works best if all Sports Clubs publish their planned tournament dates at the earliest possible stage and if all clubs check the calendar before planning a tournament date. Please read our guidelines, before adding your event to our website.
May
3
Fri
Prague Rainbow Spring 2019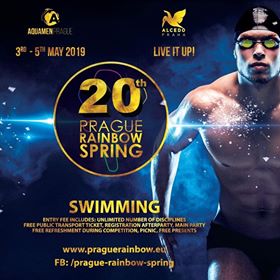 Anniversary is here. Already for the 20th time we invite LGBT sport fans from all over Europe to Prague. Every year we make new friends, every year we can't wait to see you.
Prague Rainbow Spring is an international sports tournament for LGBT athlets, their friends, colleagues and supporters. Also this time we expect more than 400 participants from many countries to compete in volleyball, badminton, swimming and beachvolleyball.
Jun
21
Fri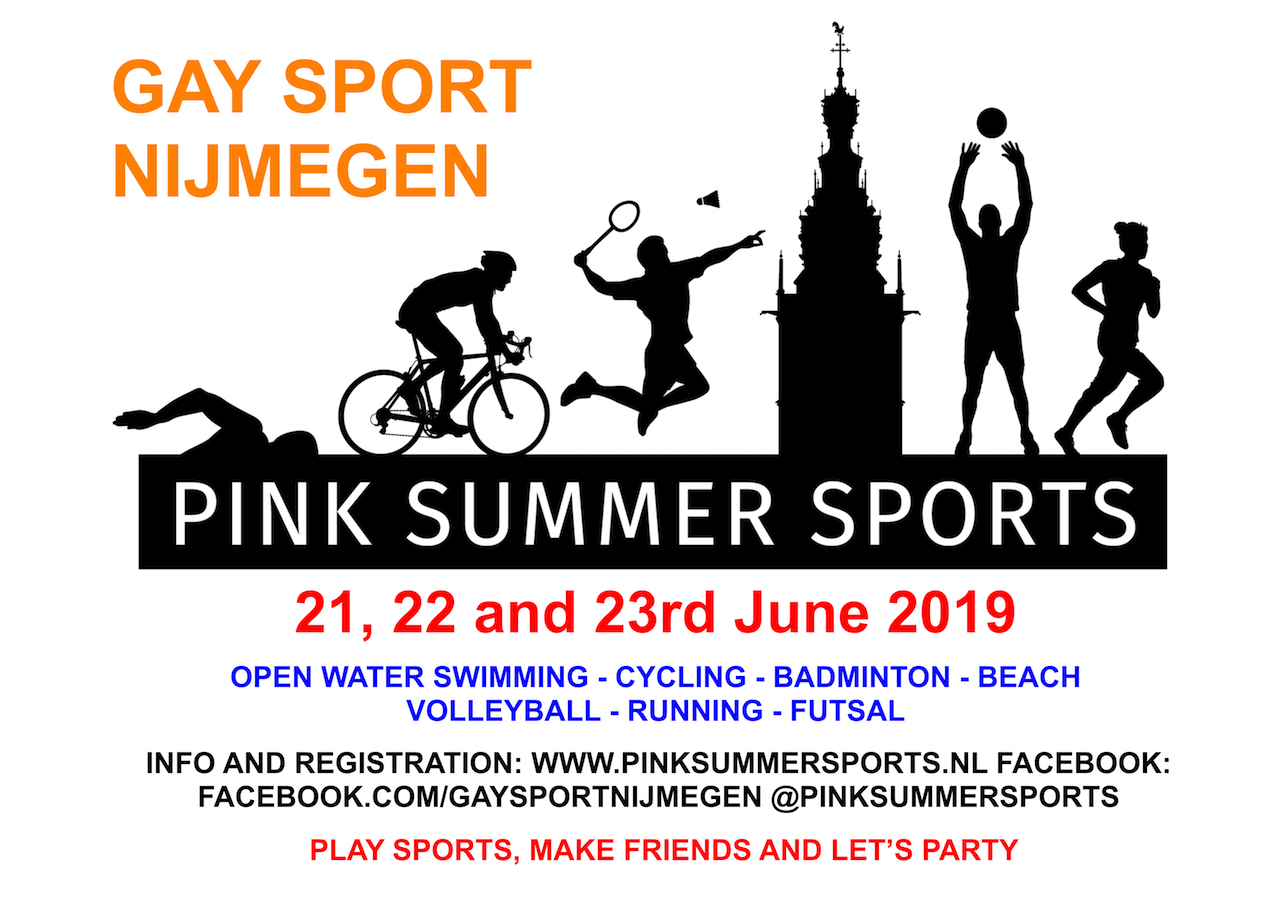 Nijmegen does it again! On June 21, 22, and 23rd 2019 we invite you again to our PINK SUMMER SPORTS 2019 Tournament. Join us in open water swimming, badminton, beach volleyball, cycling, running and football. Play sports, make friends and let's party! Info and registration: www.pinksummersports.nl. And watch the aftermovie off last year edition (2018) on https://gaysportnijmegen.nl/pinksummersport2