Please add information about your tournaments, trial competitions and open training sessions. The Events Calendar works best if all Sports Clubs publish their planned tournament dates at the earliest possible stage and if all clubs check the calendar before planning a tournament date. Please read our guidelines, before adding your event to our website.
Apr
28
Sat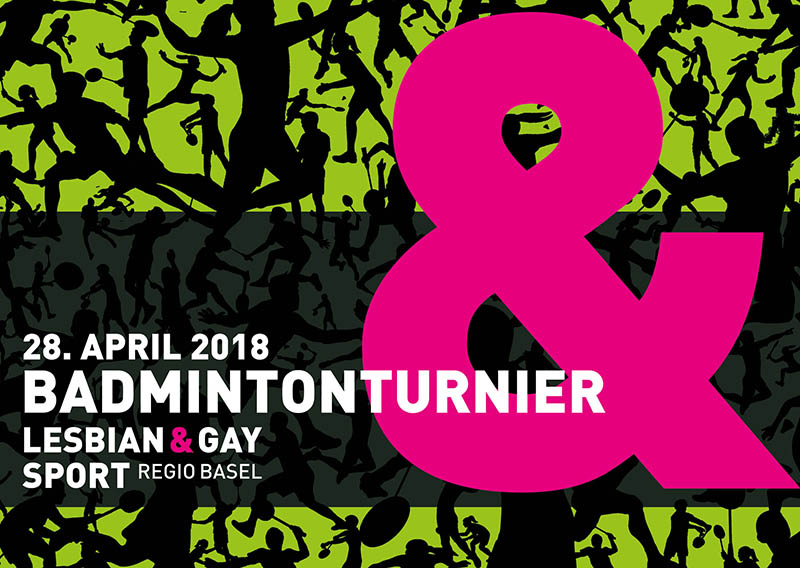 Die Badmintongruppe von Lesbian & Gay Sport Regio Basel lädt Euch herzlich ein zum alljährlichen Plauschturnier!
Wir freuen uns schon jetzt, Euch dieses Jahr wieder willkommen zu heissen. Natürlich auch heterosexuelle Spieler/innen.
Doppel/Mixed-Teams spielen in einer Runde Schweizer System Schoch, so kommen alle zu einer möglichst hohen Anzahl von spannenden Spielen.
Gespielt wird mit gelben Kunststoff-Shuttles, diese werden von uns zur Verfügung gestellt. Es gibt viele Preise und die Verlosung einiger Badminton-Goodies von Flypower.
——-
The Badminton Group of Lesbian & Gay Sport Regio Basel is excited to invite you to our annual fun tournament!
We are very happy to welcome you again this year, of course also our heterosexual guests.
We will play doubles/mixed in the Swiss System «Schoch», which guarantees a maximum of challenging matches for everyone. Plastic shuttles will be provided by us. We will hand out many prizes and a lottery for a badmintongoodie from Flypower will be held.