Please add information about your tournaments, trial competitions and open training sessions. The Events Calendar works best if all Sports Clubs publish their planned tournament dates at the earliest possible stage and if all clubs check the calendar before planning a tournament date. Please read our guidelines, before adding your event to our website.
Feb
16
Fri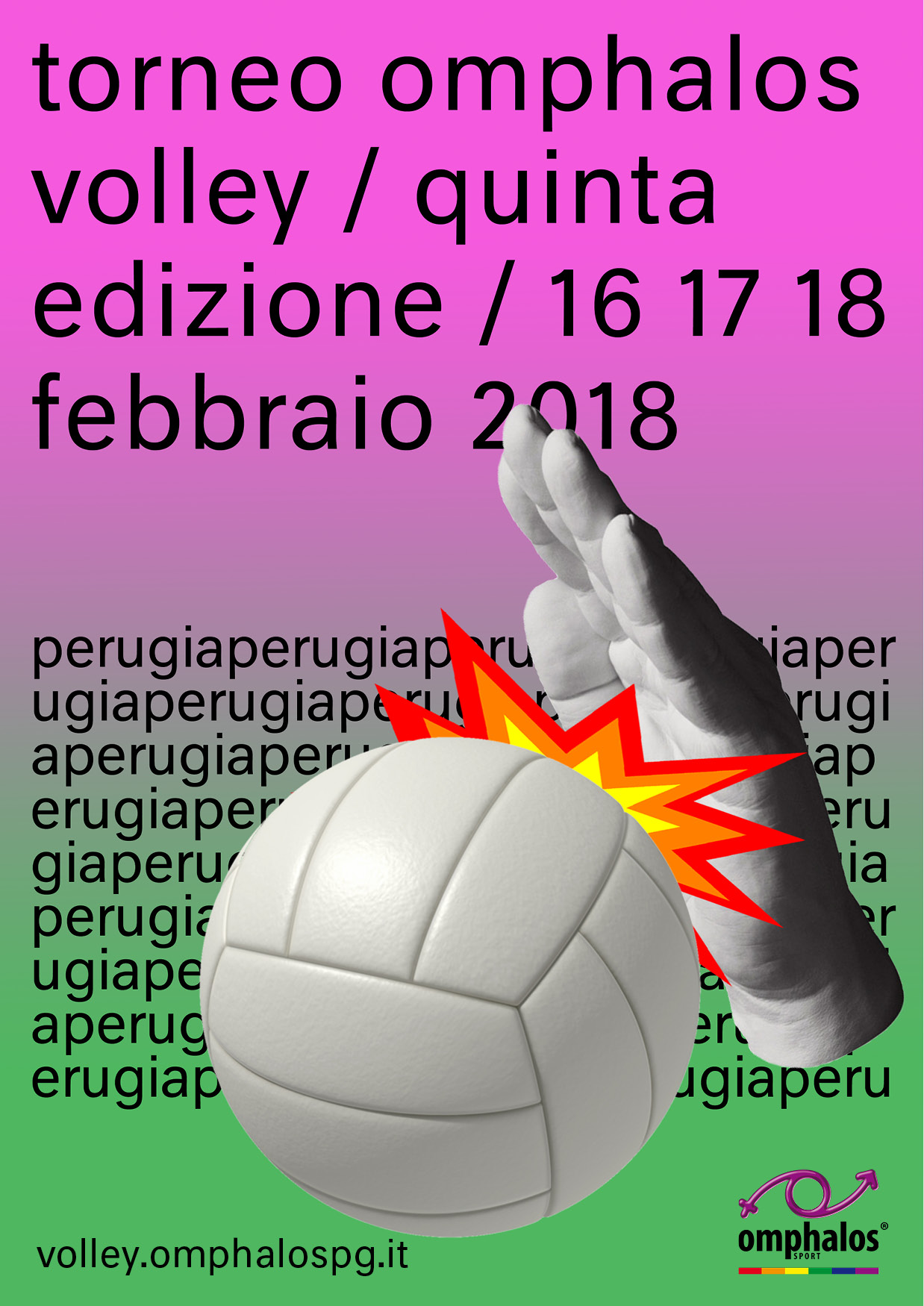 Ogni anno il Gruppo Sport di Omphalos organizza il Torneo Omphalos Volley, un torneo nazionale di pallavolo LGBTI+ che ospita a Perugia decine di squadre provenienti da tutta Italia.
L'evento si svolge in 3 giornate, da venerdì 16 a domenica 18 febbraio, con il torneo di volley che ha luogo nella giornata di sabato ed è organizzato in diversi livelli di gioco, A B e C.
Il programma prevede
venerdì sera, arrivo e aperitivo di benvenuto
sabato mattina/pomeriggio, torneo volley
sabato sera, cena + notte BeQueer
domenica, brunch extra
Altri dettagli in arrivo
—
Omphalos LGBTI organization – Sports Group organizes the now 5 year old Omphalos Volley Tournament, a nationally participated LGBTI+ volleyball tournament in Perugia that hosts tens of teams coming from everywhere in Italy.
The entire event takes place during 3 days, from February 16 to 18, with the whole Volley Tournament is held on Saturday 17, and it is divided into A, B and C levels.
The programme consists of
Friday evening, arrival and welcome cocktail
Saturday morning/afternoon, volleyball tournament
Saturday evening, dinner + BeQueer party night
Sunday, extra brunch
More infos coming soon
Subscribe to filtered calendar