Please add information about your tournaments, trial competitions and open training sessions. The Events Calendar works best if all Sports Clubs publish their planned tournament dates at the earliest possible stage and if all clubs check the calendar before planning a tournament date. Please read our guidelines, before adding your event to our website.
Apr
5
Fri
XIV° Black Cat VOLLEY Tournament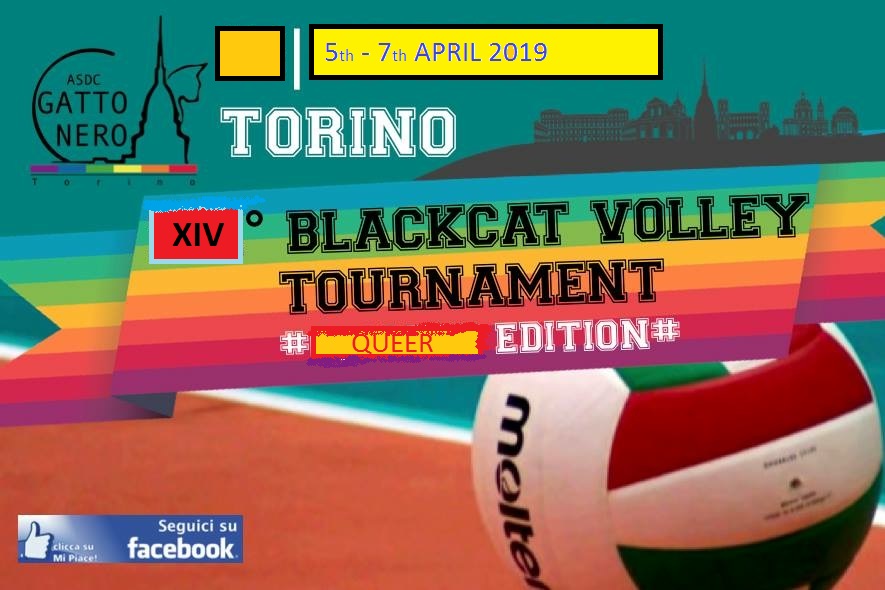 Black Cat Association is glad to invite you to the fourteenth Black Cat VOLLEY Tournament, the famous volleyball tournament dedicated to the LGBT community and friends, that will take place in Turin from April 5th to 7th 2019!!
Our city will host people from all over Italy and Europe for having fun and playing volleyball. Welcome party, disco, awards and obviously Volley Volley Volley
Here below our group with all the information about subscription, levels, fees, etc .. no hesitate to contact us at info@gsgattonero.com or visit our page on Facebook :
https://m.facebook.com/GATTONERO.ASDC/
We are waiting for you !!
Here below our Black Cat Tournament Group for 2019 :
https://m.facebook.com/groups/1634959169926184