Please add information about your tournaments, trial competitions and open training sessions. The Events Calendar works best if all Sports Clubs publish their planned tournament dates at the earliest possible stage and if all clubs check the calendar before planning a tournament date. Please read our guidelines, before adding your event to our website.
May
18
Fri
Pinkster Tennis Tournament Amsterdam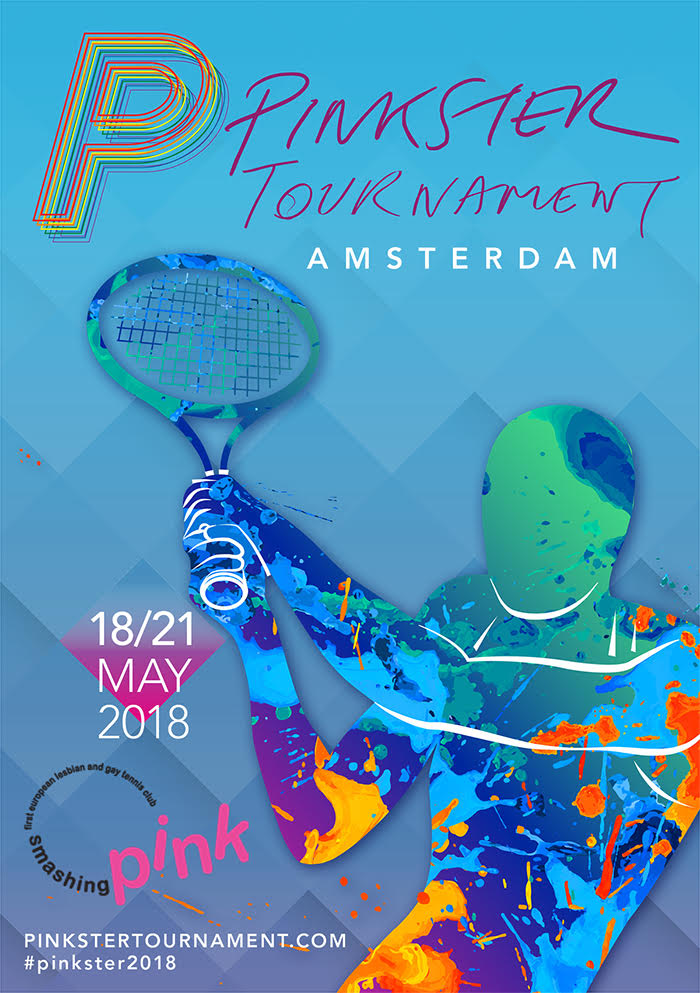 Together with 100 volunteers we warmly welcome you at the 26th edition of the Pinkster Tournament.
We are proud to be one the largest mixed gay and lesbian tournaments with men, women and transgenders from over 20 countries. From 18 – 21 May 2018 we will play 4 days of fun tennis at all levels and with many nationalities on the gravel courts of Amstelpark.
If you are looking for accommodation in Amsterdam, please book early! Look into some options.
We welcome you at our 26th Pinkster Tournament, 18 – 21 May 2018!