Please add information about your tournaments, trial competitions and open training sessions. The Events Calendar works best if all Sports Clubs publish their planned tournament dates at the earliest possible stage and if all clubs check the calendar before planning a tournament date. Please read our guidelines, before adding your event to our website.
Jul
19
Fri
EURO Handball Championship LGBTIQ* 2019 Berlin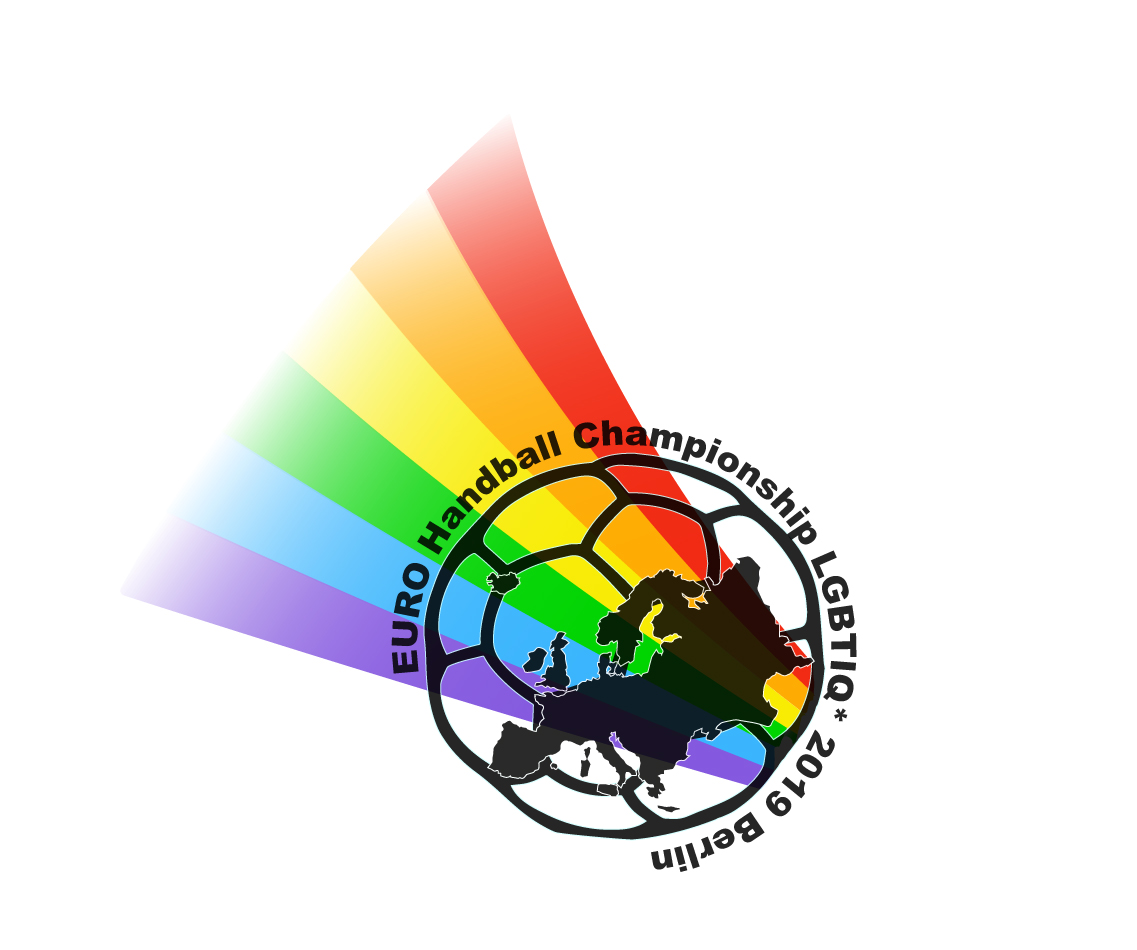 Dear handball fans,
we will play handball in Berlin at the 19th (Friday) and 20th (Saturday) of July 2019. For both days the beginning in the morning will be around 10.
The tournament is taking place during the PRIDE WEEK in Berlin.
During the weekend of our tournament (20th/21st) the traditional "LGBTIQ-Motzstraßenfest" takes place.
We'd love you to come to Berlin with numerous teams for a fantastic championship.
Moreover we're hoping that the competition also attracts enough female teams (minimum 5).
Starting from now you can register for the tournament.
The registration fee for the tournament is 85 € and includes, among others, the following services and benefits:
- Registration and Welcome-Drink Thursday 18th of July 2019 (location will be announced in due time) - for late arrivers registration in venue on Friday morning until 9:30
- Buffett and beverages for the days of competition (19th & 20th)
- Organized get together on Friday, 19th of July
- Referees
- Awards
If you need further information, please contact us.
Sep
6
Fri
Barbie & Ken Cup: that is the famous Volleyball-Event in Berlin. You can register your team for C, B-minus , or B-plus-Level. We are planning to have 20 teams in total. Depending on the level distribution of registered team, we possibly will split the teams in C, B-, and B+. We encourage B+ teams to participate!
Important notice: As we are very interested in applications from foreign teams, we reserve 2 places in each level for teams from abroad until March 31st 2019. In addition, we have an application restriction on Berlin teams: No more than 50% of the participating teams should be from Berlin. If we are booked out, we will have a waiting list.
Registration starts Feb 1st 2019! Register online!
Fee is moderate and includes a mineral water, coffee, tee, and a yummy buffet all day long on Saturday. In addition: Party with the other teams on a special event. Optional brunch on Sunday. See website for more information.