Please add information about your tournaments, trial competitions and open training sessions. The Events Calendar works best if all Sports Clubs publish their planned tournament dates at the earliest possible stage and if all clubs check the calendar before planning a tournament date. Please read our guidelines, before adding your event to our website.
Jun
7
Fri
19th International Wrestling Camp Berlin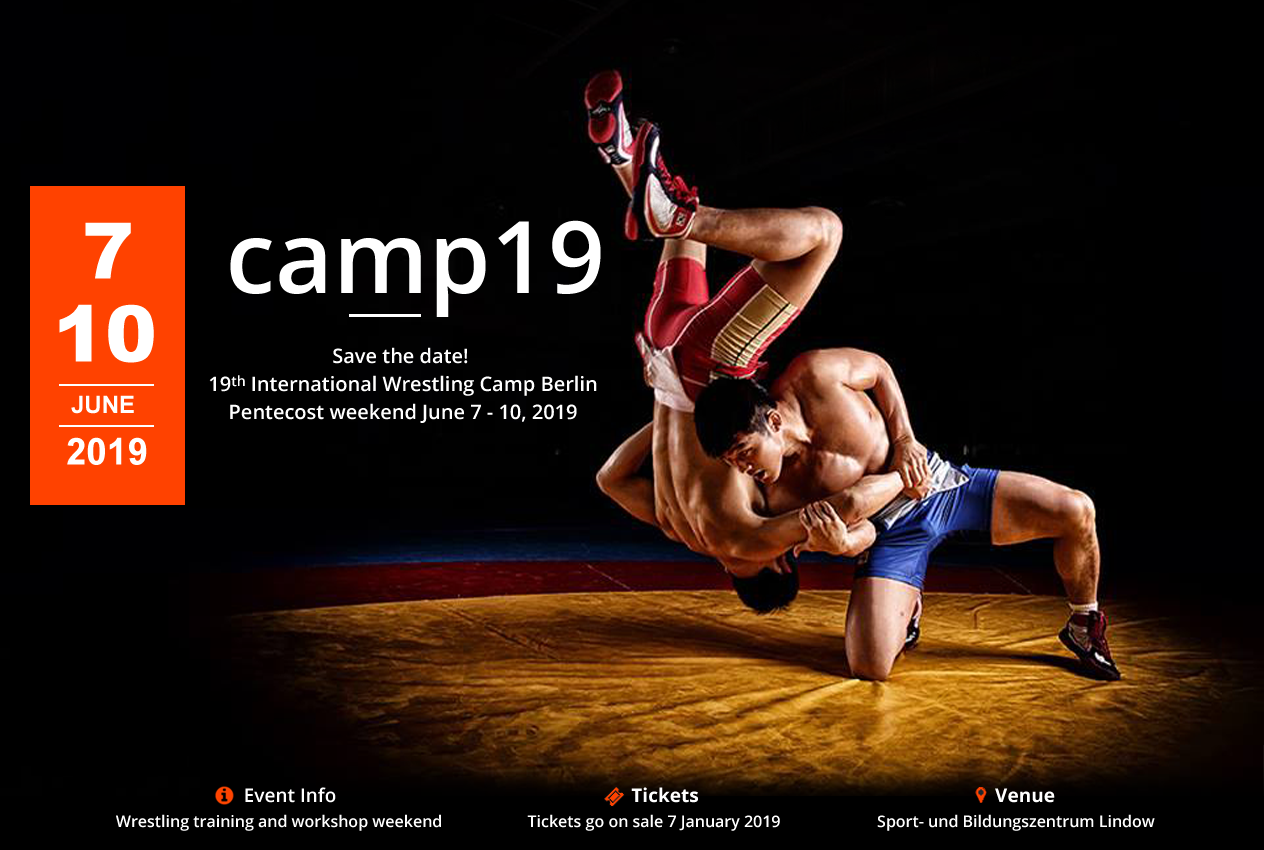 Join our 19th International Wrestling Camp Berlin from June 7 to 10, 2019. Jam-packed with four days of training, workshops, fitness, workouts, fun, laughs, bbq, camaraderie, party, friendship, and more...much more!
We will have at least 6 wrestling training sessions for wrestlers with different skill levels (beginners, intermediates, advanced), supplementary wrestling worksophs and at least 2 grappling workshops. All training sessions will be led by experienced international coaches.
The venue provides modern sports facilities, good accomodations with double bedrooms with shower and WC, a large indoor swimming pool, sauna, bowling alley, outdoor sports facilities, a beautiful lake for swimming and canoeing. Full board catering is included. A VIP shuttle service from Berlin central station will be provided.
Tickets are strictly limited to 50 persons, so save the date! Online tickets will go on sale January 7, 2019.