Please add information about your tournaments, trial competitions and open training sessions. The Events Calendar works best if all Sports Clubs publish their planned tournament dates at the earliest possible stage and if all clubs check the calendar before planning a tournament date. Please read our guidelines, before adding your event to our website.
Mar
27
Wed

After an amazing experience in 2017, we are glad to invite you to the 2nd LGBT Multi-sports Tournament in Tel Aviv, hosted by the Tel Aviv LGBT sports Club and Tel Aviv Municipality.
Athletes from around the world will compete in the swimming pool, Tennis courts, Basketball and Volleyballs and Dance halls, the Soccer fields and Running tracks.
And, of course, as night falls, enjoy the best bars, clubs, and late night celebrations.
Jun
7
Fri
PARIS INTERNATIONAL TOURNAMENT (TIP)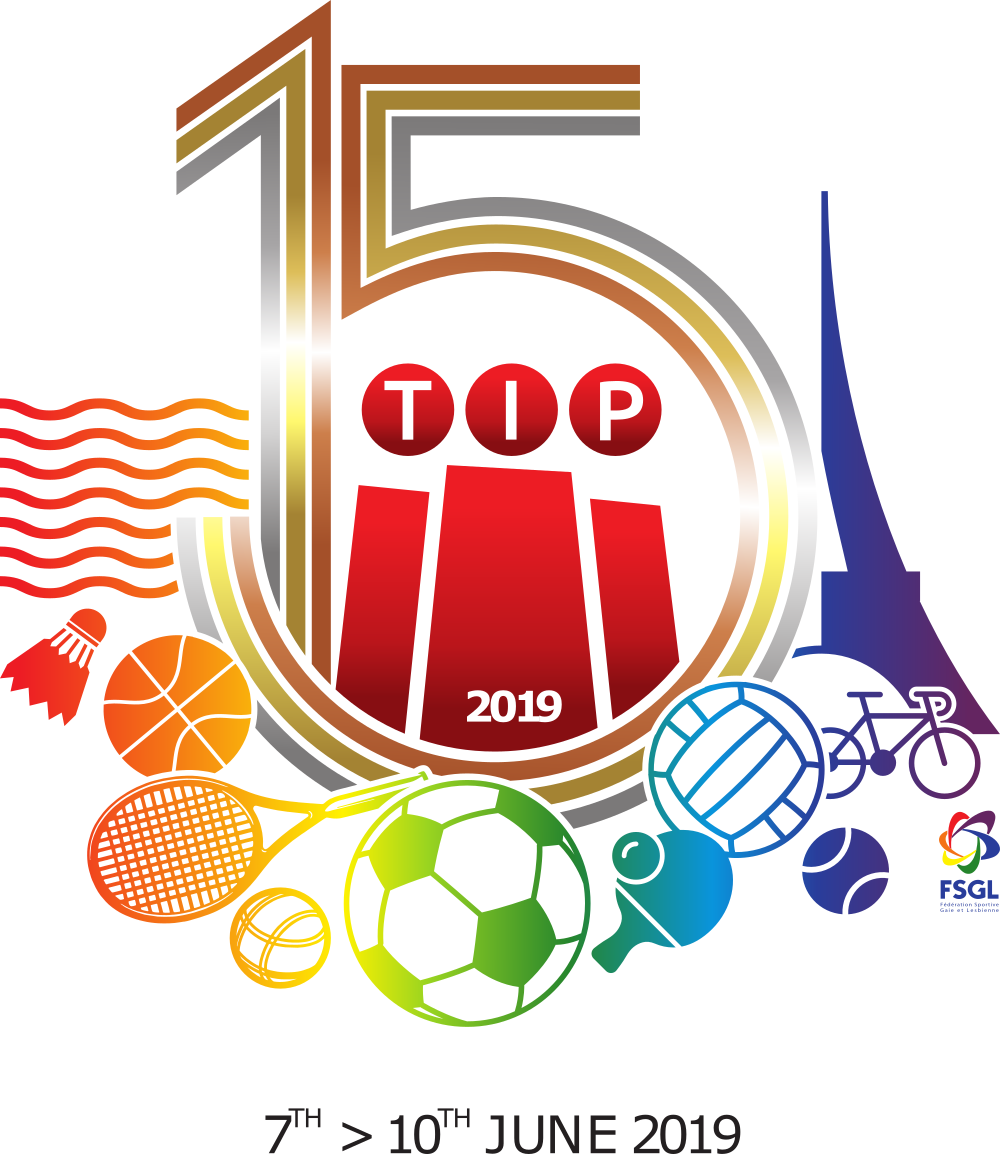 The Paris International Tournament (TIP) was created in 2004. It's a multisport tournament open to everyone and promoting the practice of sport without any kind of discriminations. The TIP federates several tournaments, demonstrations and events organized in Paris by a team of volunteers from the Gay and Lesbian Sports Federation (FSGL) and its member associations and clubs.
Every year the TIP gathers more than 2,300 athletes from all around the world, taking part in about 30 disciplines in a spirit of tolerance and friendship. On competition and around, this tournament participates in the struggle against discriminations (sexual orientation, gender identity, age, origins, religion, body type, handicap...) but also against homophobia in sport.
After a break in 2018 to organize the Gay Games event in Paris, the TIP will be back from 7th to 10th June 2019.