Please add information about your tournaments, trial competitions and open training sessions. The Events Calendar works best if all Sports Clubs publish their planned tournament dates at the earliest possible stage and if all clubs check the calendar before planning a tournament date. Please read our guidelines, before adding your event to our website.
Jul
7
Sat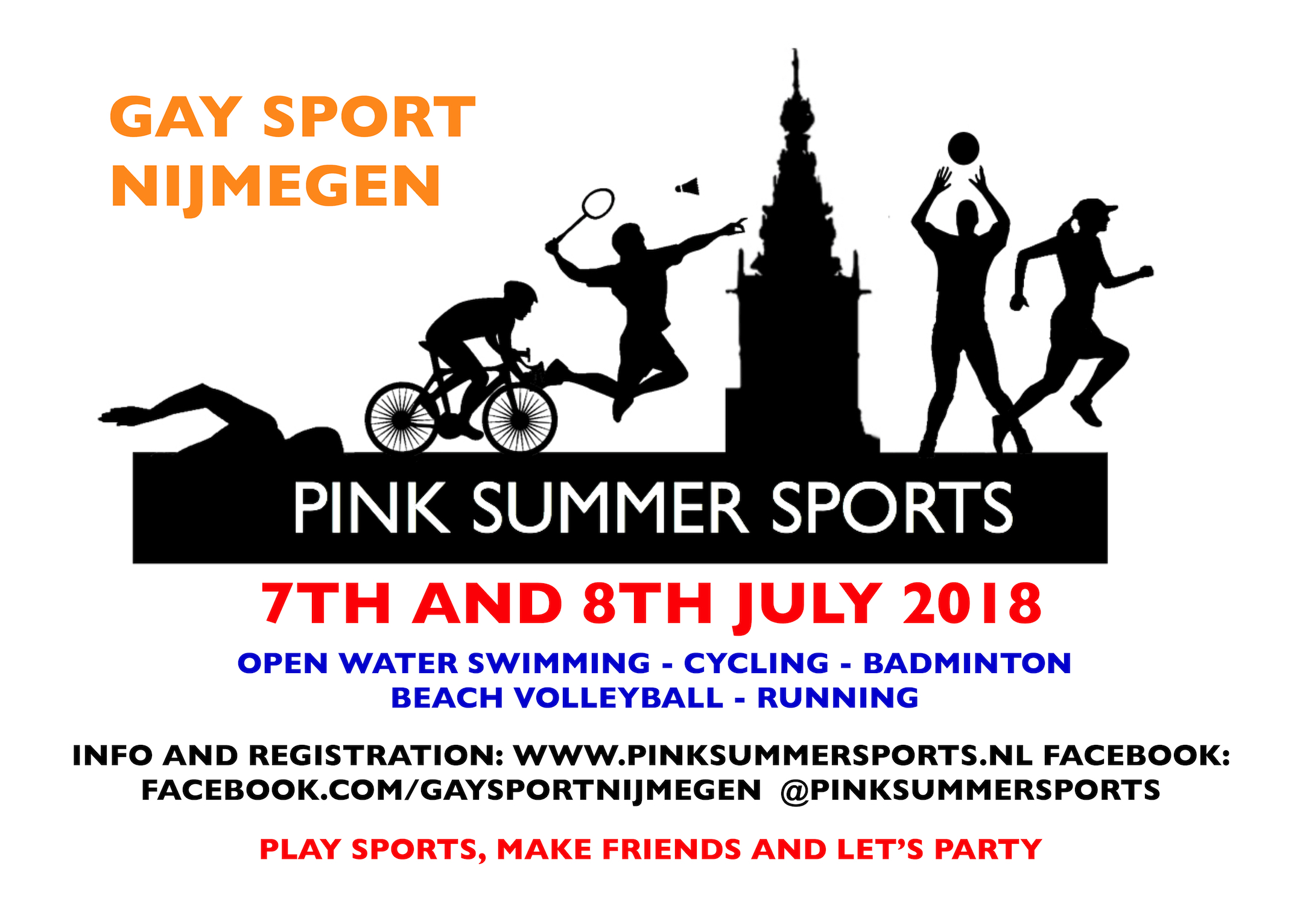 We do it again! Gay Sport Nijmegen is organizing their 7th GSN Tournament on Saturday July 7th and Sunday 8th 2018. Come to Nijmegen (Holland) to join us for open water swimming, badminton, beach volleyball, running, cycling and maybe more… Like in earlier editions Nijmegen will guarantee another fantastic sports event. Play and party with friends. We are looking forward to meet you!
Jul
14
Sat
SPQR BEACH VOLLEY 2018 – ROMA
SPQR ROME BEACH VOLLEY TOURNAMENT 2018
New edition of our Beach Volleyball tournament. One day – Saturday 14 July from 09.00 a.m. to 07.00 p.m.
Price 15 €
Registration Single or Team
Level A 2×2
Level B-C 4×4
With Registration you'll have Tournament + Gadget + GAY VILLAGE FREE PASS for enjoy yourself all nights in the best gay location of Italy summer.
————
Nuova edizione del Torneo di Beach Volley SPQR. L'evento si svolgerà il 14 Luglio dalle ore 09:00 alle 19:00.
Costo iscrizione 15 €
Puoi iscriverti come singolo o come squadra
Livello A 2×2
Livello B – C 4×4
Con l'iscrizione avrai Torneo + Gadget + GAY VILLAGE FREE PASS per divertirti nelle serate romane della settimana dell'evento.
Aug
24
Fri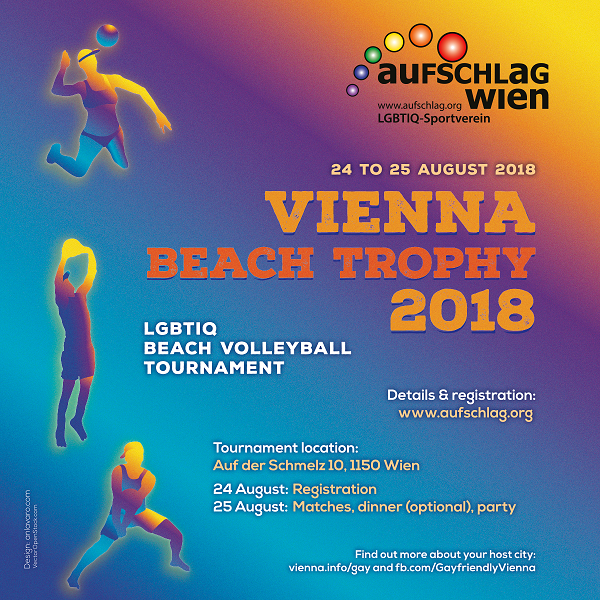 One of Europe's largest LGBTIQ beachvolleyball events will take place from 24 to 25 August 2018 in Vienna. Matches are on 25 August. A team is two persons.
Levels: Men A, B+, B-, C; Women B
Hurry up, register now and benefit from reduced early registration fees (til 30 June)!