Please add information about your tournaments, trial competitions and open training sessions. The Events Calendar works best if all Sports Clubs publish their planned tournament dates at the earliest possible stage and if all clubs check the calendar before planning a tournament date. Please read our guidelines, before adding your event to our website.
Nov
23
Fri
Sinterklaas LGBT Volleyball Tournament Amsterdam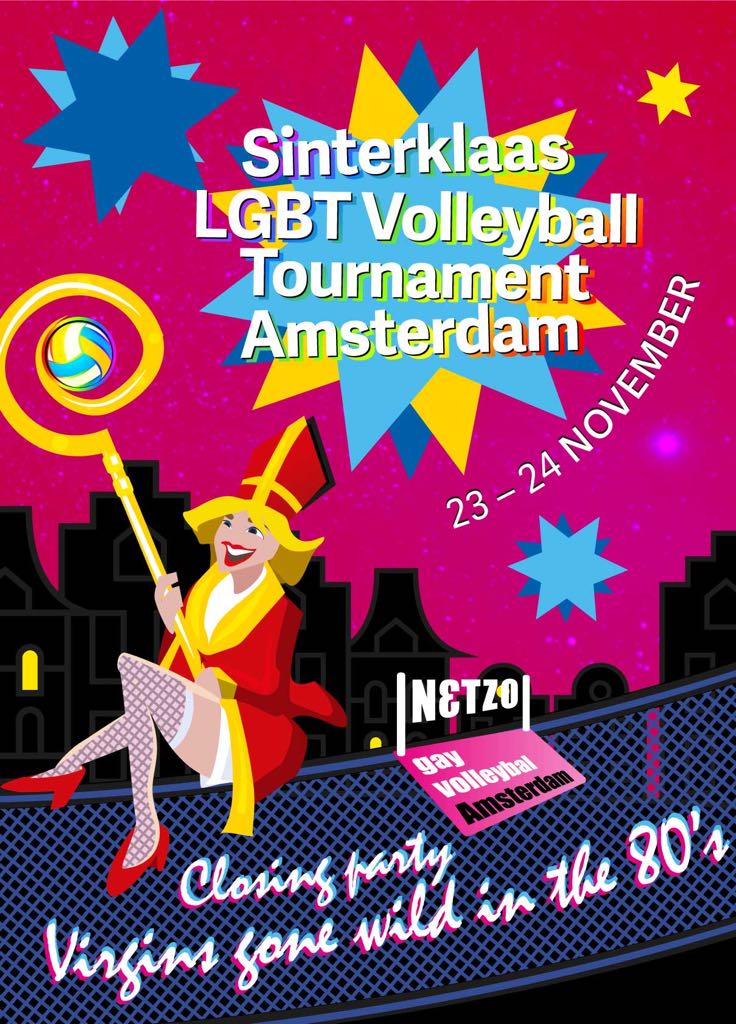 Our infamous Sinterklaas tournament will take place on the weekend of November 23rd/24th. Once more we hope to welcome teams from all over Europe, to play together, eat and dance, renew friendships and make new friends!
The structure of the tournament stays the same: four levels of skill: A / B+ / B- / C and every team will propose a first and second choice of skill level, after which the organization decides the grouping. Morning is dedicated to group games, afternoon all teams play "finals" to decide the definitive standing.
Every team is supposed to referee some games, so make sure you have an (experienced) referee in your team! Registration through this link: https://www.formdesk.com/netzo/sinterklaas2018